Words have power! The power that can inspire you, the power that can transform you into a greater personality, and the power that can take you to the greatest of heights. Especially when they come from the people who inspire us!
While the significant part of the SPAN Get O Gala held on September 23, 2023, was filled with fun, laughter, appreciation, and joy, it also gave us a chance to listen to some great speeches and presentations courtesy of our leadership team and the beloved chief guests.
It was our Thought leader, Executive Coach, & Mentor, Vasanth Trivellore Pattangi, who set the tone for the stage with his words of wisdom. He outlined SPAN's progress and the efforts we make toward becoming a Great Place to Work For. It was mind-blowing and captivating, as always!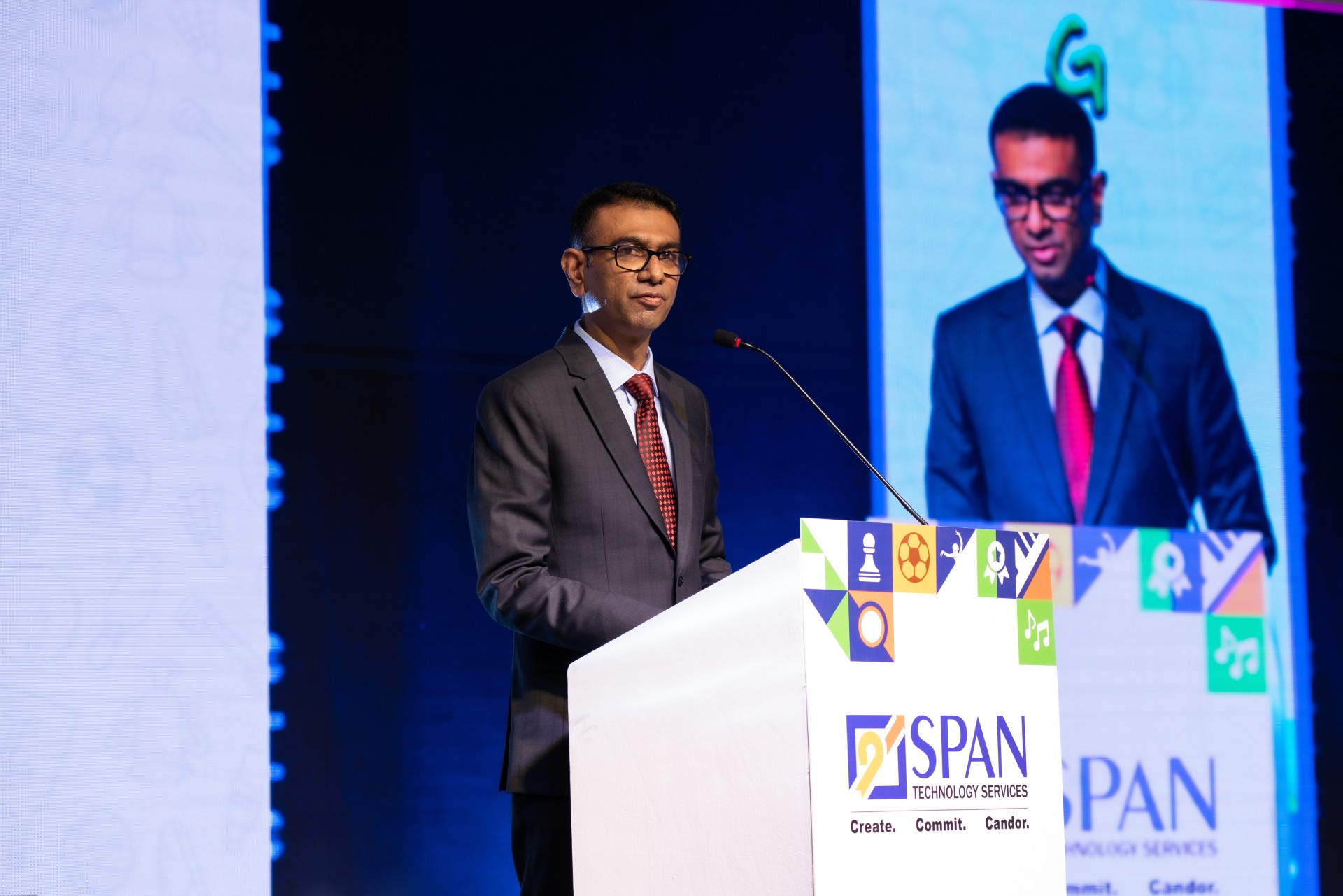 Then, our Sanjeev Thazhathaveetil, Managing Director, delivered the welcome speech, addressing the Chief guests, the Leadership team, and, of course, all the SPANians.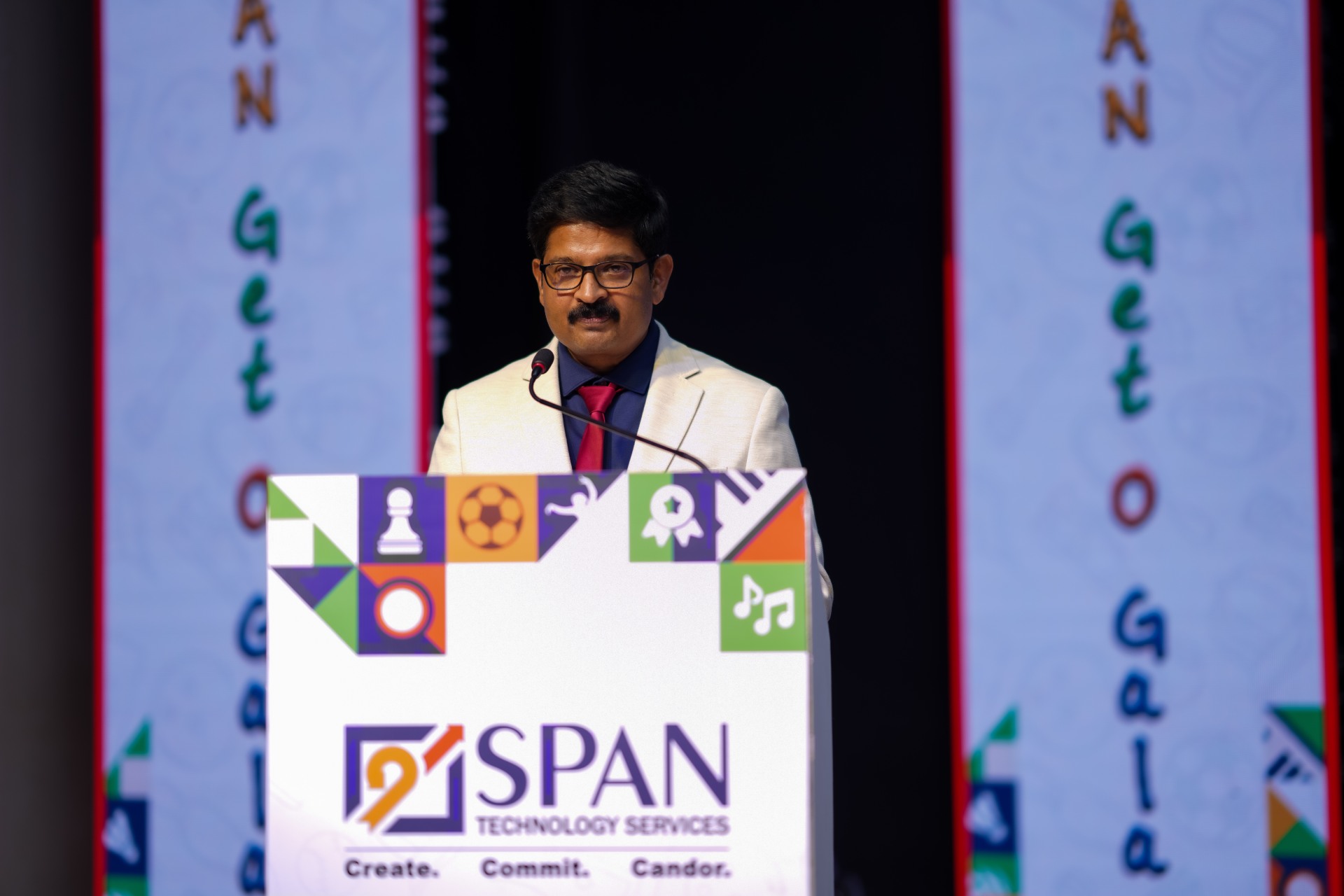 Our Journey Before and Journey Ahead!
Our Co-founder and CEO, Agie Sundaram, then delivered a crisp speech in his very own way. He briefly elaborated on how SPAN has become one of the leading product companies in India. He expressed his delight in witnessing the SPAN's growth over the years.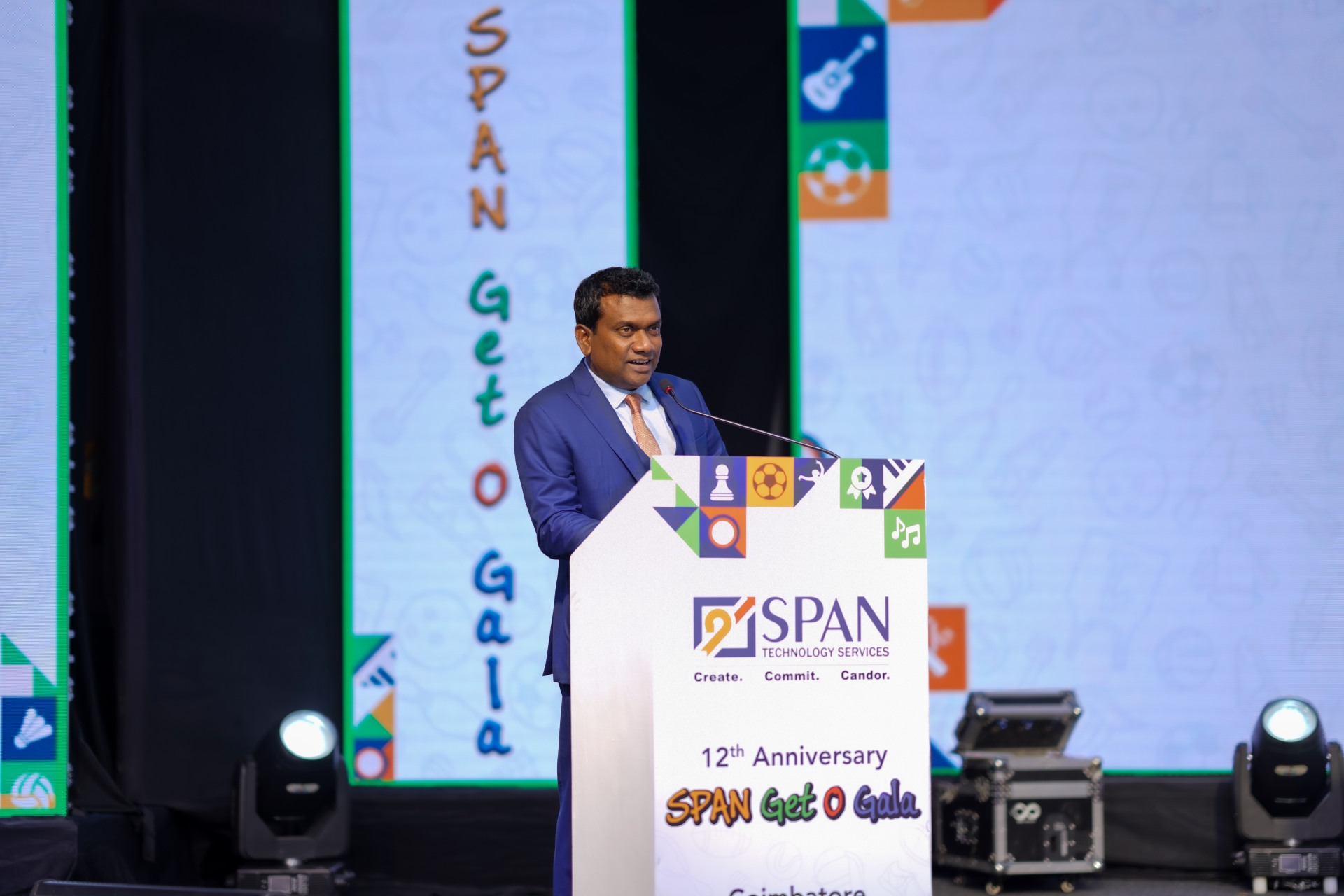 He highlighted the key moments and accomplishments of SPAN in the past year and provided us with a glimpse of what we are up to in the upcoming years.
The most highlighting moment of his speech was the biggest announcement he made about SPAN Ventures!
The objective of SPAN Ventures is to encourage and enable a startup ecosystem in Coimbatore. Our aim is to allocate 2000 sq. ft of space in 2023 for a startup incubation center. Our goal is to have 25000 sq. ft of space for startup incubation in the next five years.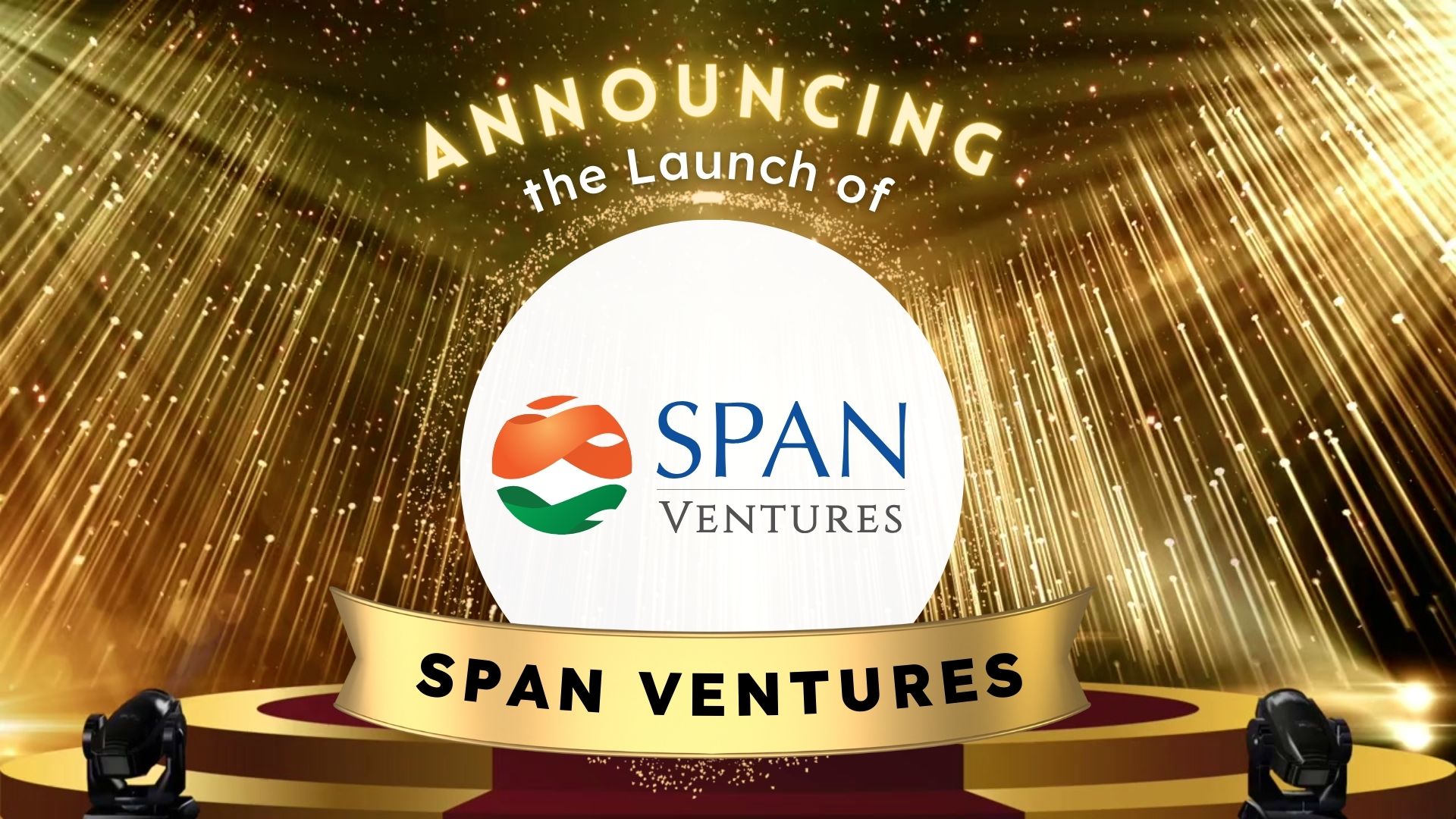 Following him, it was Naga Palanisamy, our beloved CEO and Chairman, who delivered his trademark morale-boosting speech. From taking us through his journey of success to emphasizing the focus on SPAN's future, it was the most awaited speech of the day – a much-needed dose of inspiration.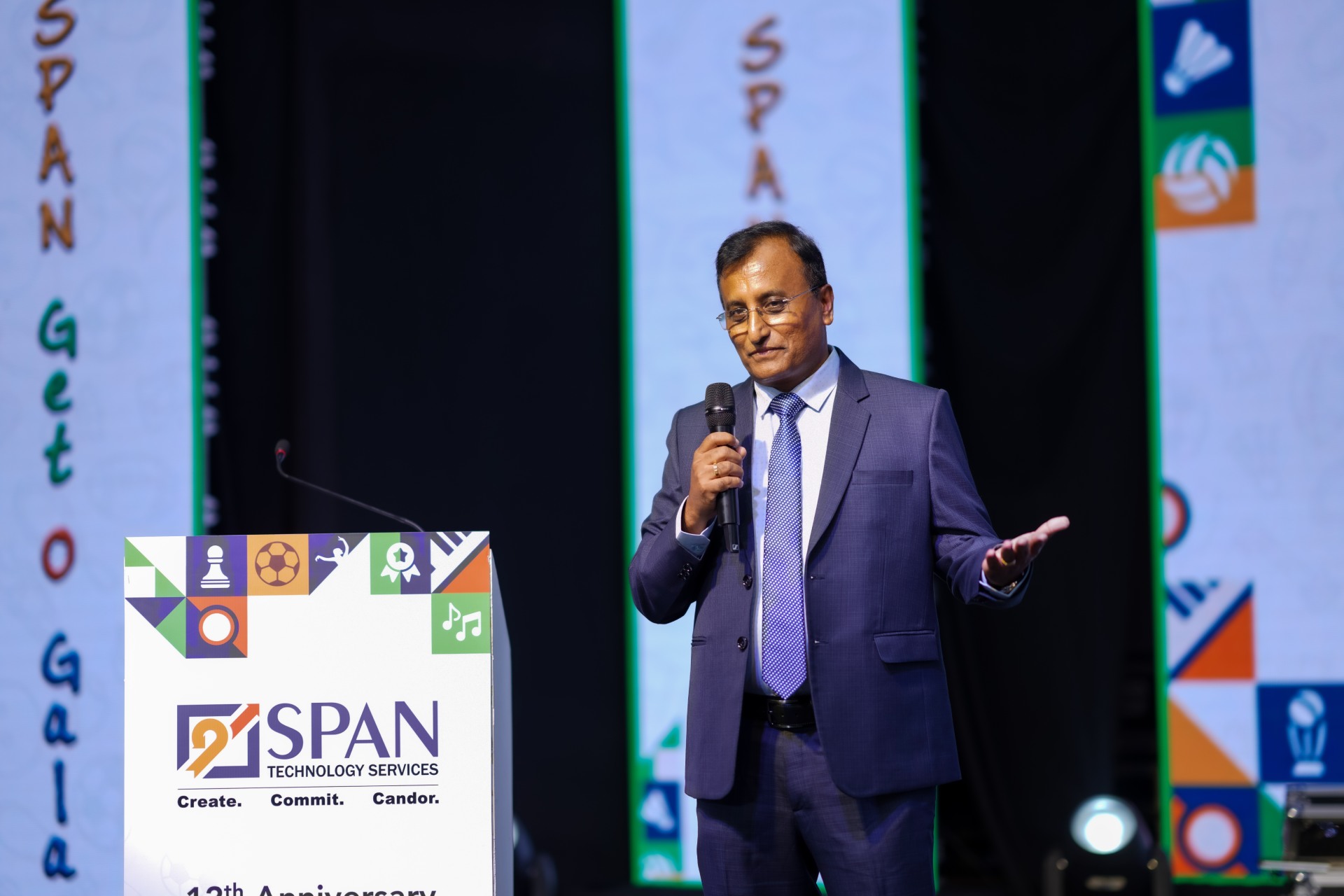 Through his speech, every SPANian was able to visualize how SPAN was in the past, how it has evolved, and how its future is going to be – a super force in the industry and a great place to work for the employees.
Inspiring Speeches Delivered by the Chief Guests!
It was extremely inspiring to hear the wisdom words from our chief guests.
S. Davidson Devasirvatham IPS, ADGP, Police Headquarters, Tamil Nadu
A shining example of the highest standards of professionalism and commitment, known for his exceptional leadership and impact in the realm of law enforcement.
He emphasized the importance of staying humble, honest, and dedicated to work. It was absolutely motivating.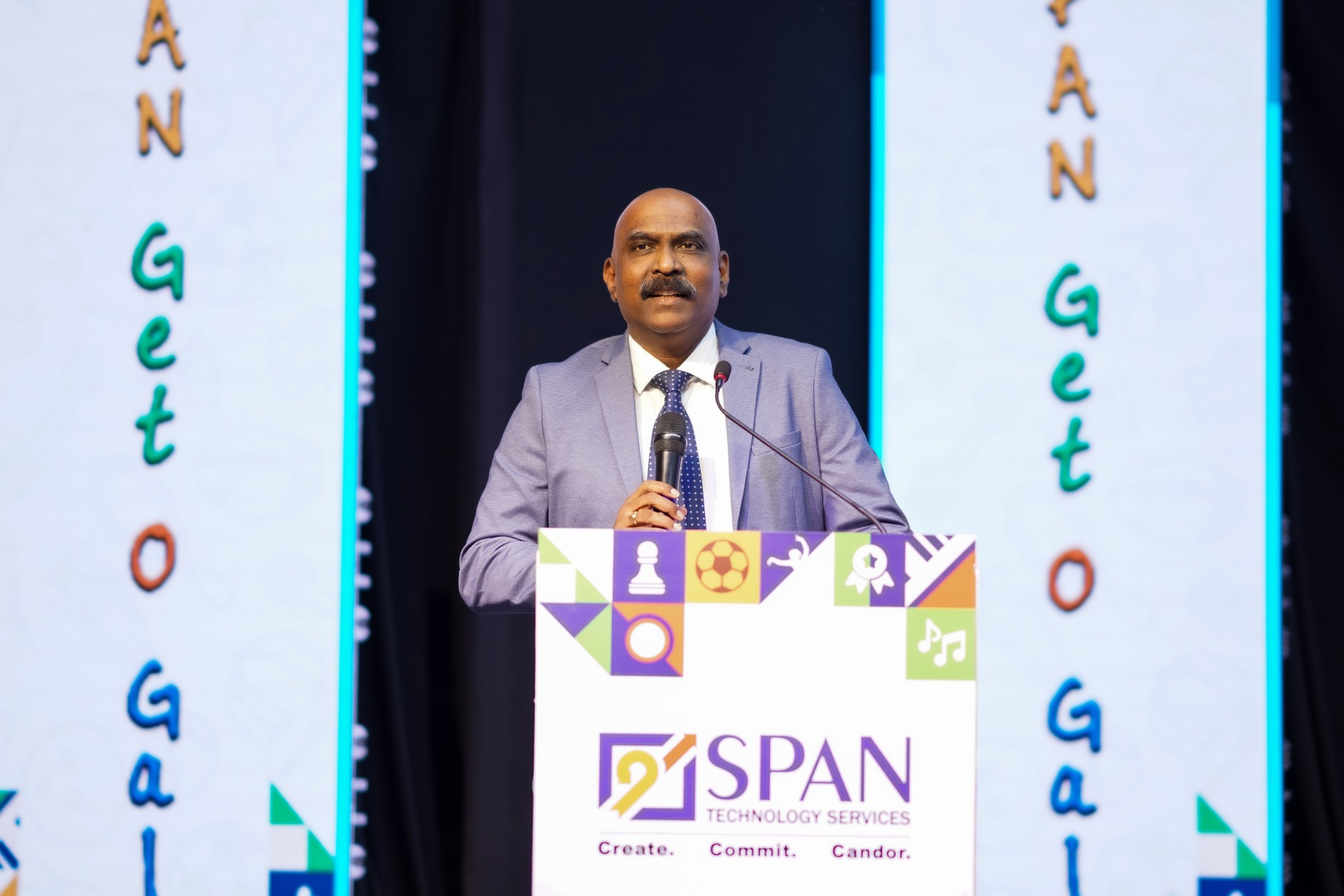 Sundara Easwar B, CEO, Purple Pond Insurance Brokers Pvt. Ltd.
An inspiring and multidimensional leader who brings a wealth of expertise in transforming the healthcare and financial industry with unwavering passion.
He delivered an inspiring and professional speech that emphasized the importance of adaptability in today's business landscape, motivating us to embrace change, face challenges, and strive for excellence.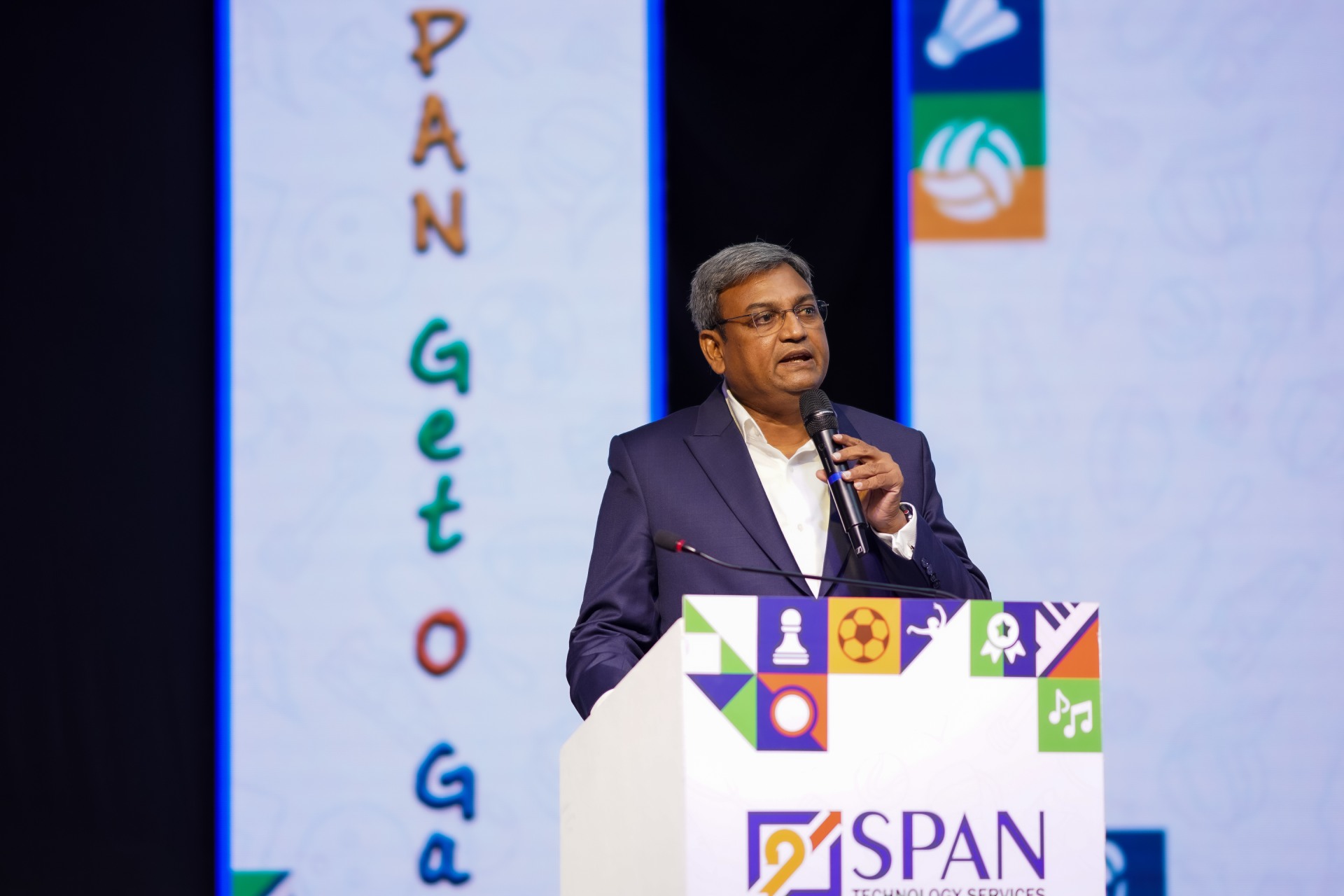 S Saravanan, Director, Purple Pond Insurance Brokers Pvt. Ltd.
A Visionary Entrepreneur, Leader, and Innovator, Transforming Healthcare and Finance with Inspiring Success Stories.
He communicated the significance of attaining financial stability in our lives and what are the things we should ensure to do so. It was enlightening to all of us!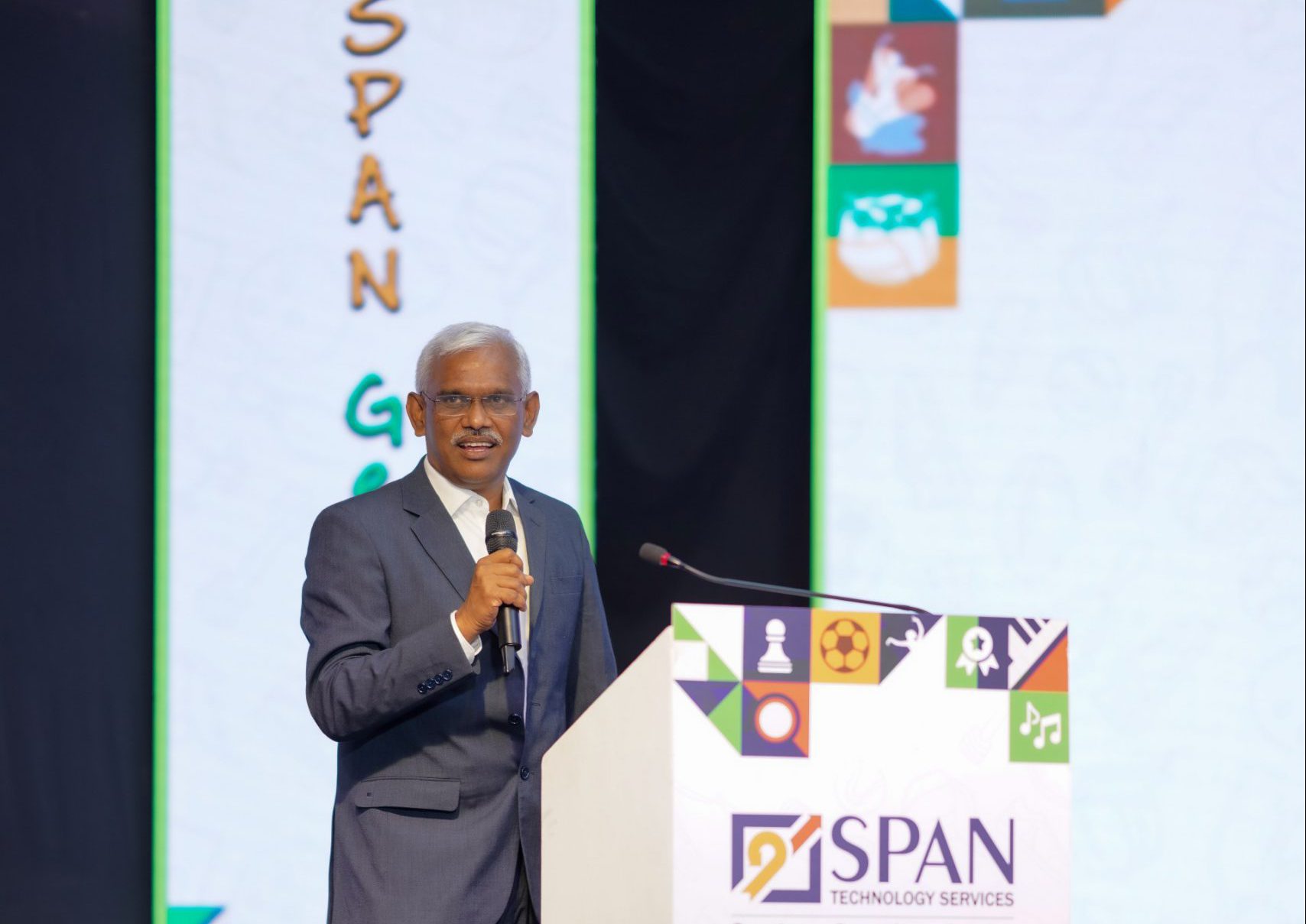 These people's words have made sure that we take not just memories from this unforgettable day but some positivity and inspiration as well!