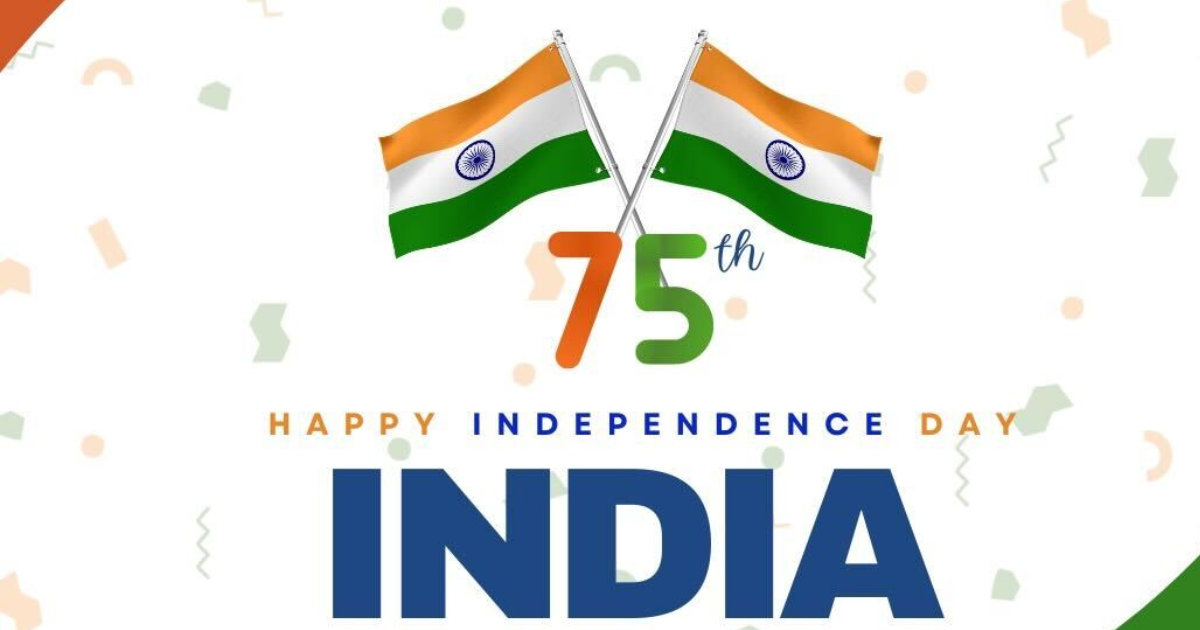 It's that day of the year when every one of us feels extra enthusiastic about flaunting our patriotism! August 15, 2022, the day to remember, the day to cherish, and the day to celebrate our 75 years of Independence!
Nation First, Always First!
This is the theme of this year's Independence day!
As part of the 75th Independence day celebration, the government of India initiated a 75-weeks long campaign in March 2022 named 'Azadi Ka Amrit Mahotsav,' which means 'Elixir of Freedom.' It emphasizes our freedom struggles, Ideas, Resolve, Actions, and Achievements.
Thanks to our young brains, our technological, educational, and even medical growth are growing and keep growing. Not just that, we have turned heads around the world with our incredible achievements in space, sports, and many other fields.
Did you know?
The average life expectancy of an Indian rose to 70.19% in 2022 from around 32% in 1947. This shows we have shaped our lives in a healthy way.
Apart from all these achievements, there is one special virtue among us that makes us extremely proud, Unity in Diversity!
We are a country with numerous cultural, regional, geographical, and linguistic differences. More than 50 festivals are celebrated every year by people of various cultures and traditions.
When the sun is soaring high in one part of the country, rain pours down in some other part. From Kashmiri Apple to Kanyakumari sea shells, every region is renowned for different things. 
But, at the end of the day, this is India. We all are one, and we all are equal here! None of the differences can deny the fact that we all are Indians! 
No matter what, For us, it's Nation First, Always First, not only for this year but for all the years to come. Jai Hind!
Wishing everyone a Happy Independence Day!