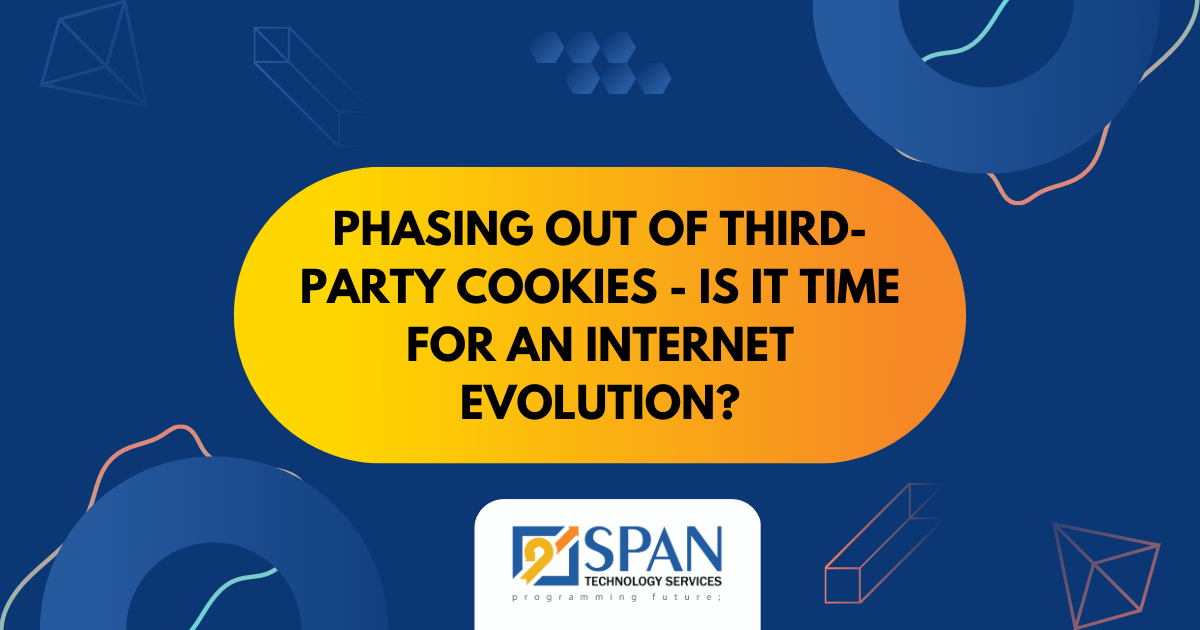 Let's start off with an imaginary scenario!
Imagine you are looking to buy something on an eCommerce website, let's say, a pair of shoes. After browsing through some shoes, you decide to purchase them later and close that tab.

After some time, you are visiting some other website, and suddenly you see multiple ads related to the shoes that you have browsed about a few moments ago.
Now, if you have experienced anything similar to this in real life (of course you would have), did you ever wonder what makes this happen? Well, here is the answer, Cookies!
Cookies are a small amount of data stored on the user's browser or device by a website to track their online behavior for various purposes.
Cookies are classified into two types:
First-party cookies:
Cookies are created and stored directly by the website that the users have visited. These cookies are primarily used by websites for functionality purposes.
Third-party cookies:
Third-party cookies are created and stored by third parties (websites other than the ones which the users have visited).
Significance of Third-Party Cookies in Advertising
Over the years, most advertisers have been able to track the online behavior of their users and display ads tailored to them on all the other websites they visit by making the best use of third-party cookies.
However, there were always questions and concerns about the impact of third-party cookies on users' privacy.
Considering that, In 2019, Mozilla Firefox started blocking third-party cookies by default for all users with its Enhanced Tracking Protection feature. This was seen as the starting point of what could be a huge turnaround in the world of digital technology.
In 2020, Apple, the tech giant, upgraded its Intelligent Tracking Prevention (ITP) feature with the ability to block all third-party cookies without exception.
Subsequently, In June 2021, Google announced that they were going to phase out third-party cookies in Google Chrome and started working toward building a more private web called 'Privacy Sandbox'.
Initially, their plan was to complete this process by the end of 2022. However, because of the increased time required to build Privacy Sandbox technology, they have delayed the process of phasing out third-party cookies to 2024.
What Impact Would this Have on Digital World?
Without third-party cookies, digital marketers around the world won't be able to track the online behavior and preferences of consumers. As a result, the relevancy of their ads may take a hit. They may not be able to display the right content for the right user.
Are there any alternatives?
Yes, there are a few alternatives available to counter the impact of the non-availability of third-party cookies. What are they?
Contextual Targeting
This is one of the most sought-after methods to enhance digital marketing strategies recently.
Contextual targeting involves serving advertisements based on the website's content.
Example: Placing an advertisement about smartwatches on a webpage that features an article about trending gadgets.
In this way, marketers can advertise their products/services in a non-intrusive manner.
Universal Identifier
In this method, a unique ID will be generated for each user that can be used to recognize the user across the partnered sites without syncing the cookies.
Developed on the basis of deterministic matching (finding an exact match), universal identifiers can also be more than handy in serving the relevant content to the users.
Google's Privacy Sandbox
Intended to streamline users' privacy and the digital marketing approach in tandem, Privacy Sandbox is proposed by Google as the ideal replacement for third-party cookies.
It functions by employing APIs (Application Programming Interface) instead of cookies to let the marketers understand the user's expectations.
As the Privacy Sandbox is still under development and most of its features are yet to be unleashed, we can get to know more in the near future about how it can transform the digital world.
Apart from these, many more techniques continue to emerge as alternatives to third-party cookies, and hopefully, marketers around the world may find the perfect one soon.
The digital world will continue to evolve, and we should always be ready to adapt always.
Because,
Change is the only constant. Isn't it?