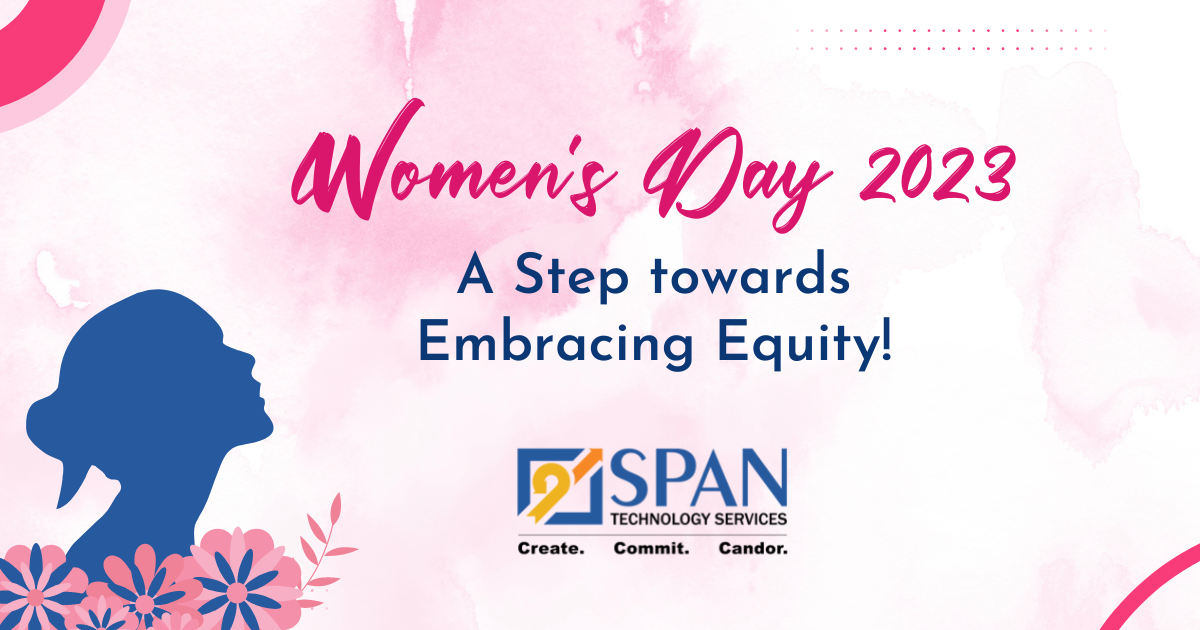 Do you believe superpowers are possible only in fantasies? Because that's not the truth!
Thanks to all the women out there, this world is never short of superpowers! As an affectionate mother, a caring sibling, and an adorable life partner, women have made and continue to make our lives beautiful and blessed with their superpowers.
March 8, International Women's Day, has always been the day every year when we get together to celebrate all the women around us.
We at SPAN have never missed out on any opportunity to celebrate and recognize all the incredible women we have with us, and this women's day isn't an exception!
For this year, 2023, the theme for International Women's Day is #EmbraceEquity!
It strives to insist on why "Equal opportunities are no longer enough, as people start from different places, so true inclusion and belonging require equitable action."
Equality Vs Equity
The terms "Equality" and "Equity" may sound similar. But, there is a significant experience.
Equality is all about providing every individual or group with equal resources or opportunities and setting them the same target to achieve.
Whereas Equity is more about providing required opportunities or resources for each individual based on their circumstances.
Articulating the Motto of Women's day 2023!
This world has evolved and continues to evolve as a better place to live for every woman. But it's still not enough.
Often, we talk about gender equality, we talk about avoiding gender discrimination. But these are the things that we shouldn't just talk about but try to embrace in our day-to-day lives. We need a change, and we need this place not only a better but the best place for every woman to live, achieve and enjoy their life.
Change is a big thing, and we cannot make it happen just like that. Every one of us should have a common goal.
Of course, our goal is to achieve equality. But the means to achieve that should be equity! Having a society filled with positivity and equality is what we yearn for, and we should embrace collective activism for that.
Let this day be the start of building a positive and inclusive society.
A very Happy Women's day to all the inspiring, wonderful, and incredible women out there!