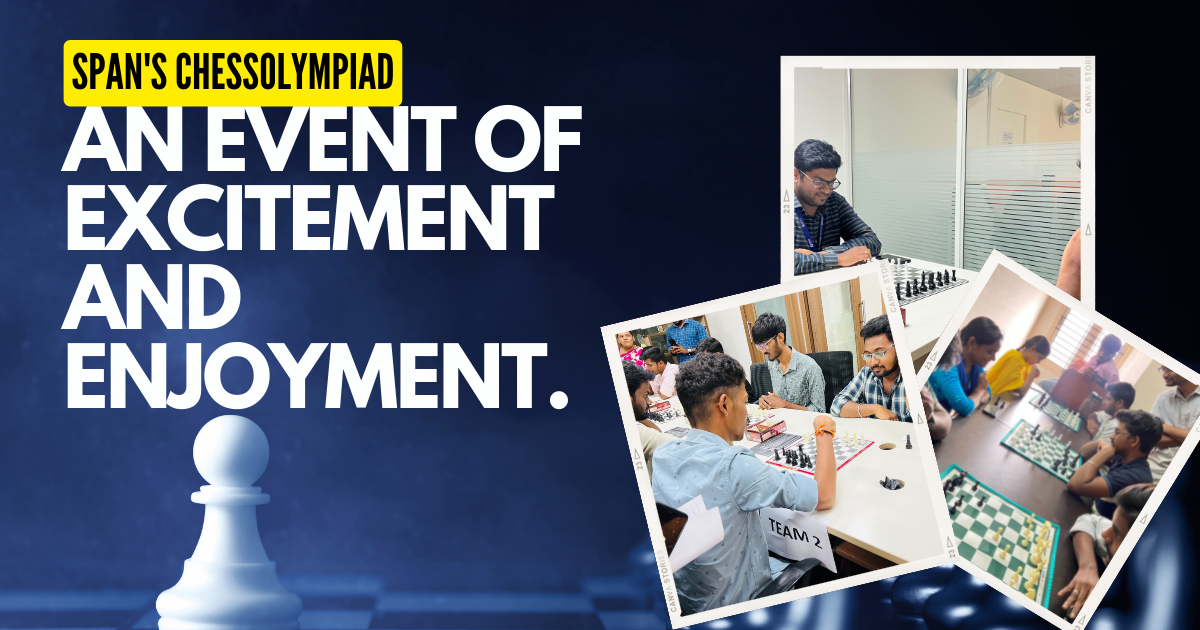 The Battle of Brains or an Exhibition of Intelligence, no matter how you quote it, Chess has always been one of the most loved indoor games for most of us over the years. In the era of Ps5 and Xbox, Chess still remains the favorite for many!
While the whole world was getting ready for the Chess Olympiad, we people at Span Technologies unleashed our very own version of the Chess Olympiad! Yes, On July 25, 2022, a Chess tournament was organized for all the Spanians in Chennai, Coimbatore, and Erode. 
The excitement went sky-high right from the moment when the announcement came. All the Spanians were quite eager to stamp their participation, which showed how enthusiastic they were in unveiling the grandmaster in them! 
The tournament was structured on a knockout basis, where the losers in each game exit the tournament and the winners move to the next level. 
The stage was set, the participants were keen, and then the tournament began. Once when the initial excitement settled down, the games started to heat up. With each and every participant showing how skilled they were in Chess, most of the games went down to the wire. 
Of course, the results didn't matter to us. It's all about building a joyful environment and we can't find a better way for that than making fun with our colleagues. And, obviously, it was fun-filled and every Spanian enjoyed it to the core. 
Moreover, in Chess, the game itself is the real winner at the end of the day. Do you know why? It teaches us one important life lesson.
"Making the Right move is not always possible. But, there is always a chance to make it right in your next move!"